There's no place like home, so everyone has the freedom to make their home what they want. Is your home in need of a little refreshment? Adding some luxury home decor ideas can make all the difference! The exciting thing about home decoration is that it has no limits. You can explore a thousand possibilities and get creative with them. This means you can make your home look and feel however you want it. Simple wooden furniture and paintings will do just fine if you want plain decors. You can also use DIY crafts and reuse old stuff to make it fun.
However, lights, diamonds, and bespoke pieces will come out to play if you opt for luxury. This article provides the best luxury decor tips you can use to transform your home. From elegant chandeliers to sophisticated furniture, these ideas will give your home that luxurious feel you've been dreaming of. So dive in and get inspired! Who knows, maybe you'll find the perfect idea for your home!
Light Up the Place
Chandeliers are almost always equated with luxury. You'll never go wrong in adding one. There are several types, shapes, and sizes you can choose from. For example, you may decide to use a chandelier with diamond cuts or a fireworks aura. Whatever your choice is, make sure it stands out.
"However, lights, diamonds, and bespoke pieces will come out to play if you opt for luxury. This article provides the best luxury decor tips you can use to transform your home."
Diamonds, Diamonds, Diamonds
Diamonds are the epitome of luxury. They have a long history of being associated with wealth and power, and their sparkling beauty is unsurpassed. When it comes to decorating a room, a few well-placed diamonds can make a big impact. 
A single diamond ring can be used to dress up a coffee table, or a string of diamonds can be draped over a mirror to add a touch of glamour. For those who really want to make a statement, covering an entire wall in diamonds is sure to turn heads. Whether you're looking to add a little luxury to your space or make a bold statement, decorating with diamonds is always sure to impress.
Be Bold With Colors
Colors say a lot. Some colors make a place feel warm, while others make it bubbly. For a classy feel, white and gold always do a perfect job. You can use rare colors if you want to do something outside the norm. For example, you can use mint green, neon colors, a combo of red and purple, etc. If you are not sure which colors to use, you can hire a professional to help you.
Create a Focal Point With an Oversize Piece of Art
Most luxury homes have oversize paintings on their walls. This can give your home an aura of sophistication and wealth. Think of it as a modern iteration of age-old castle decor. If you have enough cash to spare, you should invest in unique art pieces, advisably vintage. Because interior decor has no limits, you can decide to get a custom piece made of diamond studs or gold pieces. Ensure that you keep your art in strategic positions in your home. However, do not make them too obvious and do not hide them either.
Use Mirrors and Glass
Mirrors can well substitute paintings. When it comes to luxury decor, mirrors with unique and eccentric frames are better. You can use a mirror with a round or diamond shape with golden or metallic finishing. This will increase the sense of elegance and style in your home.
Luxurious Furniture
What is a home without furniture? The furniture in your home greatly affects the way the space looks. When choosing furniture, you can always add a bit of luster and style to it. For your cushions, you can opt for velvet, linen, suede, and faux leather. Feel free to add throw pillows to your seats.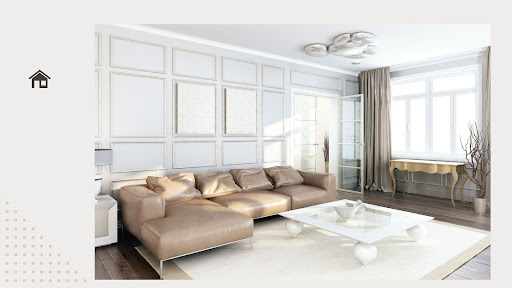 You may want to get a bespoke center table and add an exquisite accessory in the middle. You can use different furniture styles for your living room, dining area, and bedrooms. This will give each space its unique feature.
Add Some Metal
Dark-colored metals work well if you want a luxurious but bold look. When adding a metallic touch to your interiors, make it noticeable but don't overdo it. You can incorporate golds, bronzes, copper range hoods, or silver in cushions, lamps, centerpieces, and other accessories.
Wall Clocks, Just Because
Wall clocks can transform empty walls and fit into any room of the house. There are many stunning types, styles, and designs. For a luxury home, you should choose a big round clock with intricate designs.
"Colors say a lot. Some colors make a place feel warm, while others make it bubbly. For a classy feel, white and gold always do a perfect job. You can use rare colors if you want to do something outside the norm."
Don't overcrowd the wall area where your clock is. This will divide the attention of your guests, who may not notice your exquisite wall clock. It is better to leave the clock alone to make it a statement piece.
Throw in Some Accessories
Accessories make your home look more classy. You can choose several types and use them together in any space, using subscription boxes home decor can add luxury to your home. Examples of accessories you can add to your interior decor include:
Decorative jars

Throw pillows and blankets

Tabletop frames

Candle stands

Poufs

Decorative bowls

Scents, and many others.
Pictures Say a Thousand Beautiful Words
Feel free to add a stunning picture of yourself and your family. After all, it's your home.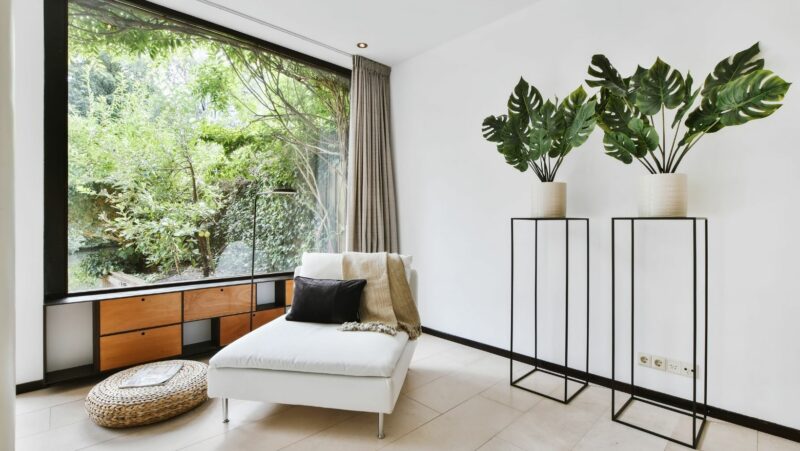 You can add pictures to the living room, bedroom, and dining area. While the picture makes your home feel welcoming, an eccentric picture frame can accentuate the classiness.
Rugs and Curtains for Vibrancy
Most people may not notice anything spectacular about your rugs, but it improves the look of any space. In addition, large rug grip pad help to give a sense of elegance to any home. The type and color of the curtains are equally important. Ensure that the colors of curtains, rugs, and wall paint create a balance.
Bring the Outdoors in With a Healthy Dose of Greenery
Luxury homes often have expansive gardens and perfectly manicured landscaping. If you don't have the outdoor space for that, you can still bring the beauty of nature inside with some well-placed plants and flowers. Indeed, luxury home decor does not end with the interior. Because first impression matters, it is important that your entire premises impress your guests first. You can groom neat and impressive lawns on your home premises. Also, growing beautiful flowers in front of your home will make it more beautiful. Feel free to use any sculpture or style you want. When your guests get a good impression from the start, the interior will not be an exception.
Factors to Consider for Choosing Your Home Decor
Before you start revamping your home, there are a few things you need to check.
Find Your Inspiration
When decorating your home, it should be more about reflecting your personality and sense of style. First, find out what inspires you and add it to your home decor. This will help you feel at ease in your space. It also allows you to be productive while in your comfort zone. Luxury decor comes with many additives, but the main focus should be on you. Ensure that the decor idea is not far away from your authentic personality.
Organization is Key
Ensure that the colors and styles create an appealing balance. You can work with a professional to help with this. The furniture, rugs, paint, and other details should be in harmony. This will make your home look elegant and welcoming. Too many colors or unmatchable accessories may make the space look chaotic and unsettling.
Keep It Simple but Chic
Luxury may tempt you to add many things to the decor. However, remember that doing too much can ruin the entire look.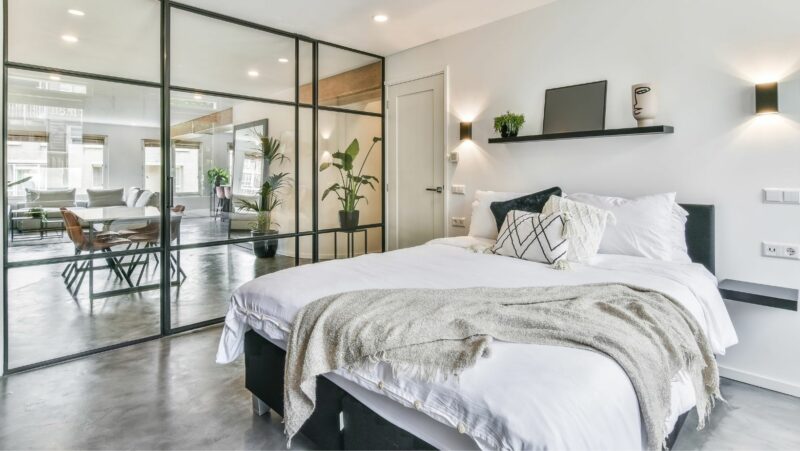 Simple is classy. It is advisable to keep it minimal but sophisticated. This means you don't have to add every accessory that catches your eye.
Conclusion
Whether you're looking to update a single room or your entire home, these luxury home decor ideas will give your space an instant upgrade. From classic pieces to trendy accents, there's something for everyone in this roundup. So what are you waiting for? Start browsing and get inspired! So how do you plan on upgrading your home décor with luxury items?