These days, you are likely to have one or two jobs at home. It demands some time and effort but it is a challenge that most owners take with patience. The average homeowner spends about $3,000 on home repairs a year. Sometimes instead of doing simple repair work you will have to do home upgrades that will add to the value and look of your house. Are you ready to take your DIY skills up a notch? Installing your own garage door is a great way to give your home an upgrade and save some money in the process. In this blog, we'll guide you through each step of the installation process, with helpful tips and tricks along the way. So put on your hard hats and get ready to transform your home!
Installation Steps
Installing a new garage door can be complicated, but with the right preparation and supplies, even a novice DIYer can do it. Here are the essential steps for planning and successfully installing your new garage door.
1. Measure Your Door Opening
Accurately measure the opening at the top and side of your garage entryway to determine the proper size for your new door. Measure twice to ensure that you have an accurate size before purchasing your new door.
2. Gather Supplies
Arrange all of the supplies that you will need before beginning installation, including bolts, screws, pre-cut tracks, hinges, pulleys, and safety cables. Have a level handy in case adjustments need to be made during installation.
3. Remove Old Door
Before installing the new garage door opener and tracks, remove any existing tracks or hardware for your old door setup, as well as any weatherproofing strips around the edges of your entryway.
4. Install Tracks
Fasten pre-measured tracks on each side of your entryway and adjust them accordingly with a level to make sure they're placed evenly from floor to ceiling in both directions (right to the left). Align track brackets with measurement marks according to instructions included in package instructions for proper alignment based on track widths indicated in instructions included with the kit or noted elsewhere online when researching applicable models beforehand since sizes may vary between brands/models. If necessary, use extra hardware (not included) such as lag bolts or self-tapping screws as indicated by manufacturer requirements found online Also, consider using sealant around where heads meet the threshold so no moisture seeps into guide rail crevices/joints, which could cause corrosion over time if not addressed properly beforehand
5. Hang New Garage Door
Securely hang pre-hung doors on their tracks, then add additional safety cable through pulleys/hinges system designed specifically for weighted lift-off doors leveraged via sprung suspension system for other models (since weights may differ even within the same brand/model type) which provides assistance during operation according to manual recommendations found online, among other relevant resources utilized during research stage prior to purchasing specific model most compatible with particular residence's dimensions If you have trouble installing, hire a professional service person or contact company customer support line who can provide further guidance while potentially remote assisting using capabilities provided strategically by the particular device manufacturer.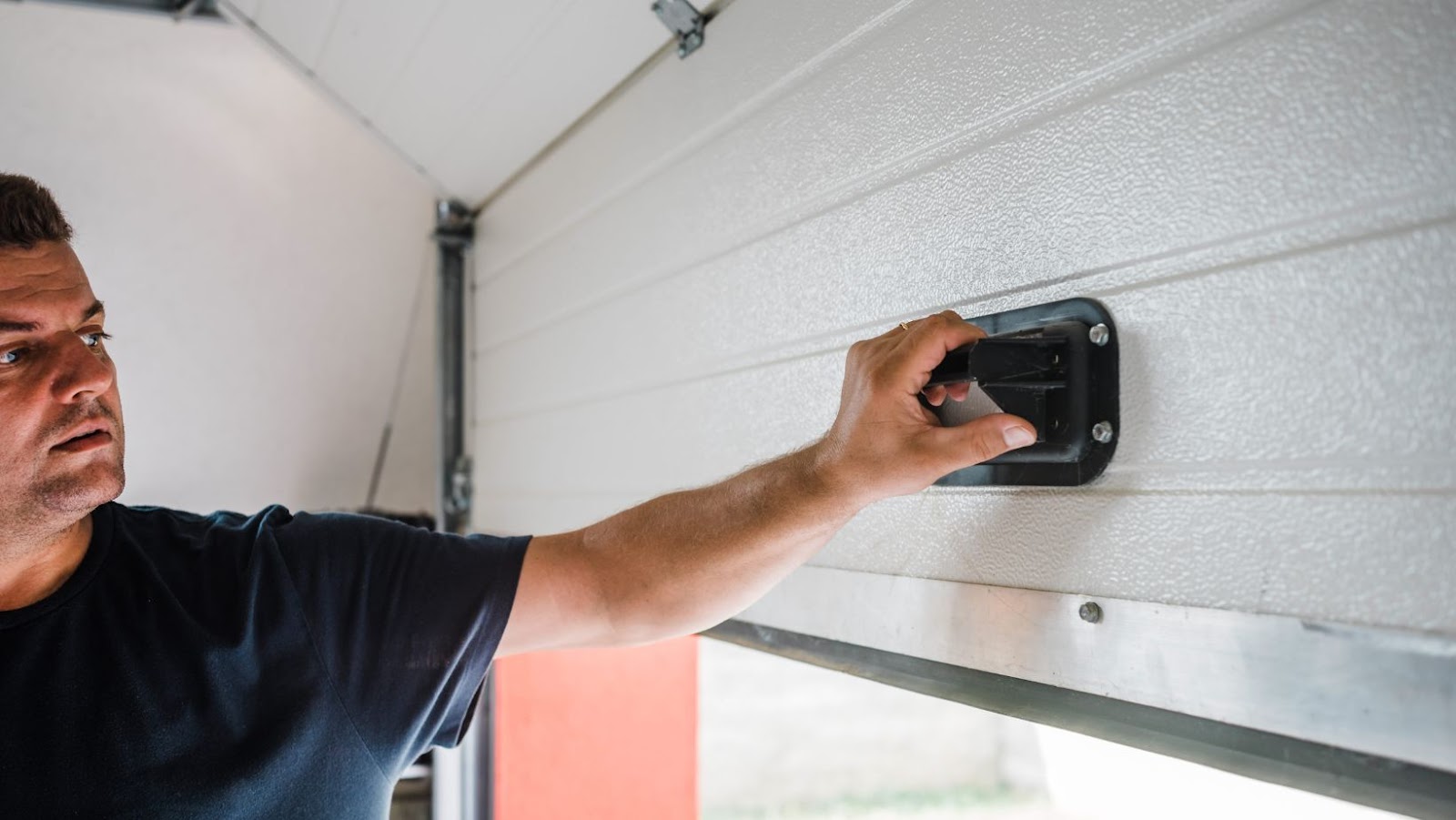 Hiring a Professional
Installing a new garage door can be a risky and complex project. Even if you have the skills and experience necessary to attempt the installation yourself, it is generally advisable to hire a professional for large projects like garage door installation. Professional garage door installers are not only better equipped to properly install the door and properly connect wiring, but they also provide helpful insights that can help you make more informed decisions during your purchase process.
When hiring a professional for garage door installation, it is important to research potential companies in your area to ensure that you receive quality service at an affordable price. Look for referrals from friends or neighbors who have had positive experiences with local companies. You should also inquire about pricing options and make sure to confirm any warranties included with your purchase. Finally, be sure that any company you hire carries adequate insurance coverage in case of accidental damage or other liabilities associated with the job site.